JNPR n° 1 premium gift pack (limited edition)
Le cadeau idéal !
A vous de choisir la bouteille à offrir !
Discover our new JNPR premium boxes: - 1 bottle of JNPR n1 (70clcl) - 2 cocktail glasses - 1 copper measuring cup - 2 organic tonics Made in France (20cl) - Our e-recipe booklet for fresh cocktails & amp; healthy
Aromatic notes
JNPR n°1 is composed of juniper berries, coriander, cardamom and apple, a nice nod to its Norman origins. Without forgetting our bouquet of spices and botanicals allspice, cinnamon, ginger, cubeb, quassia amarra, angelica seed which gives JNPR a unique taste.
Delivery
Fast and free shipping on orders over 65€ (we deliver only in France and Italy for the moment).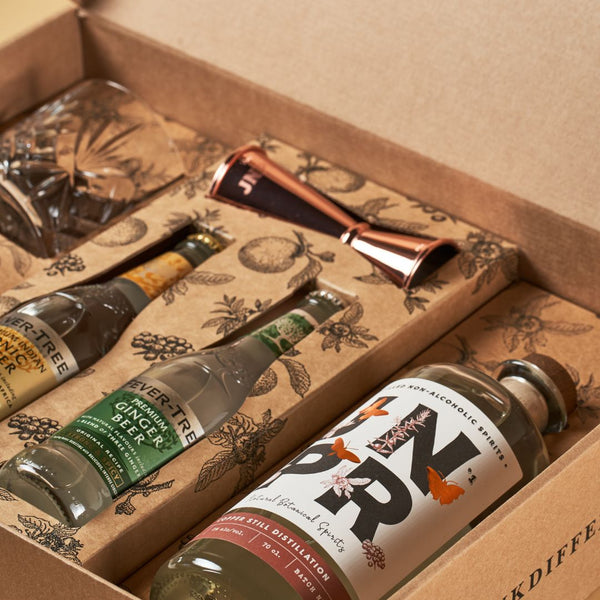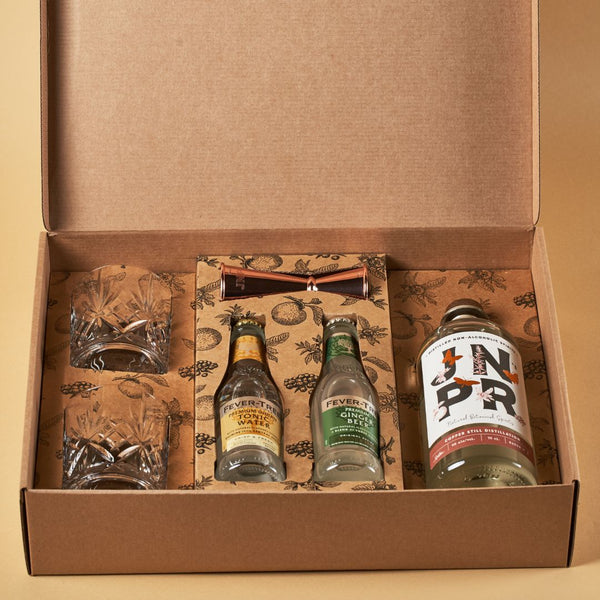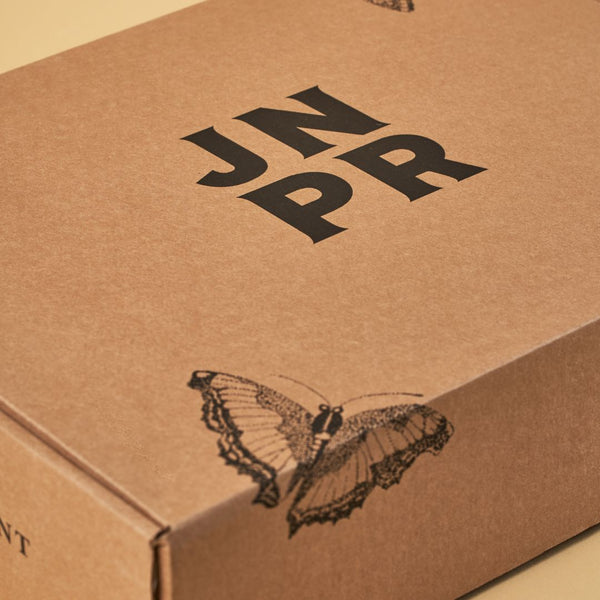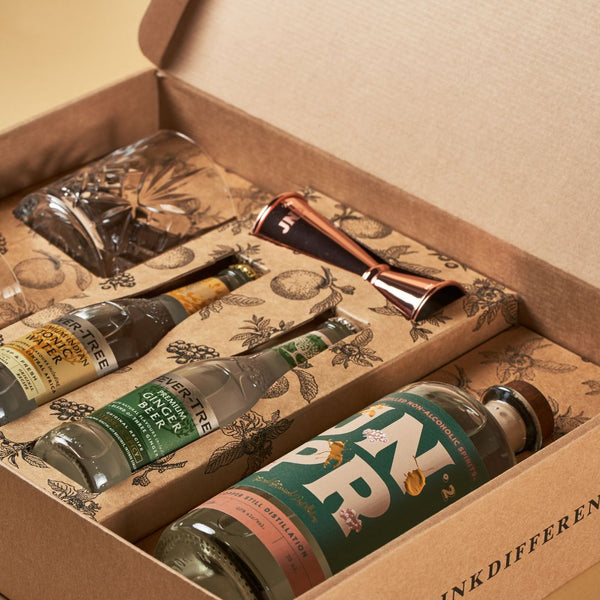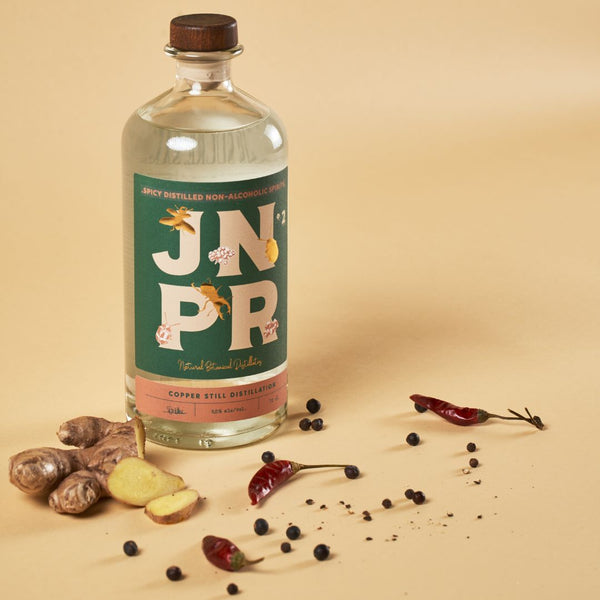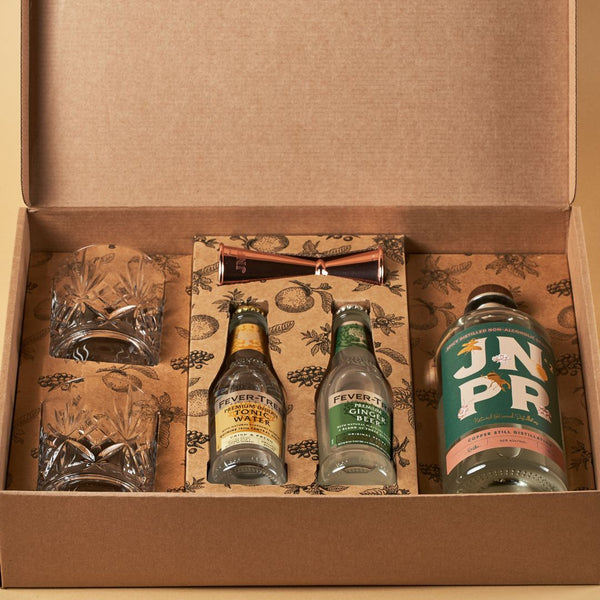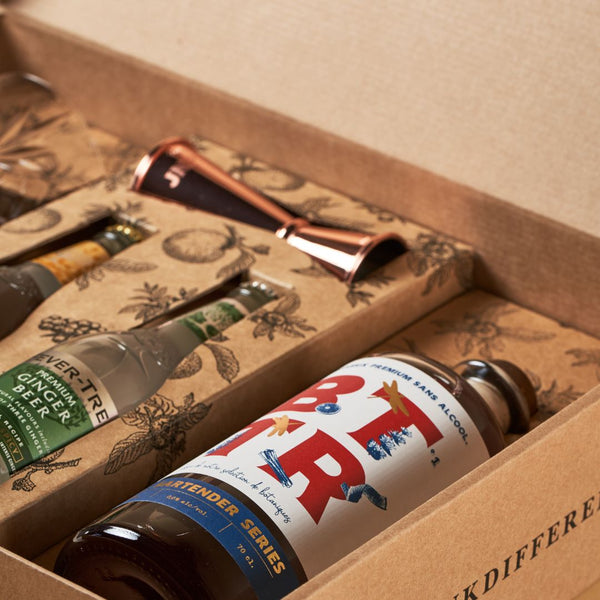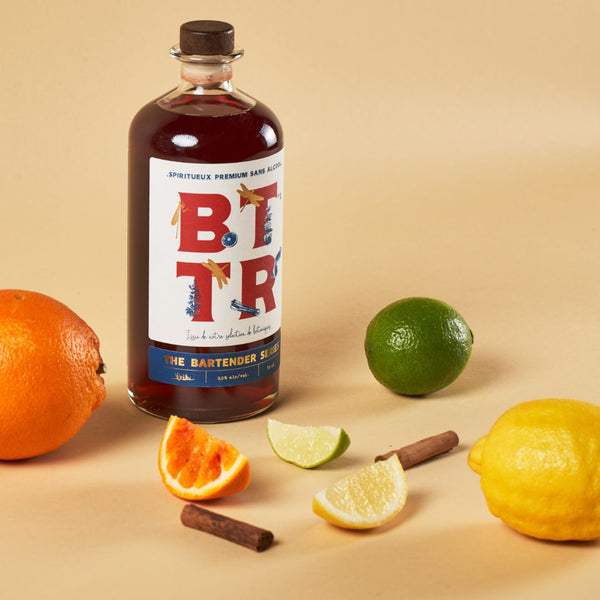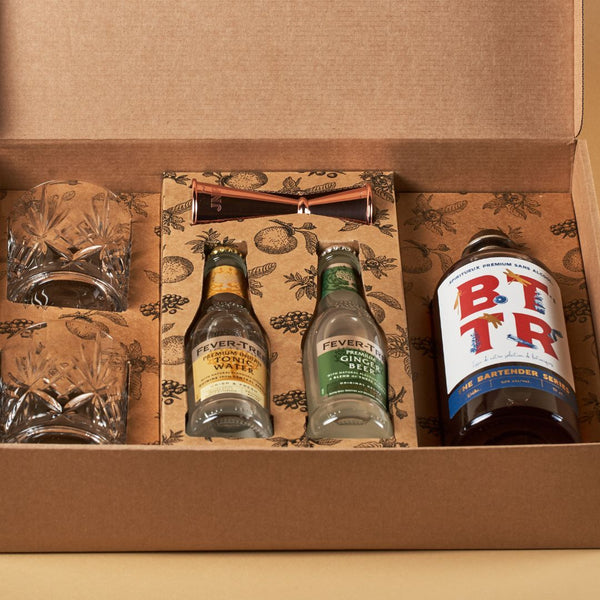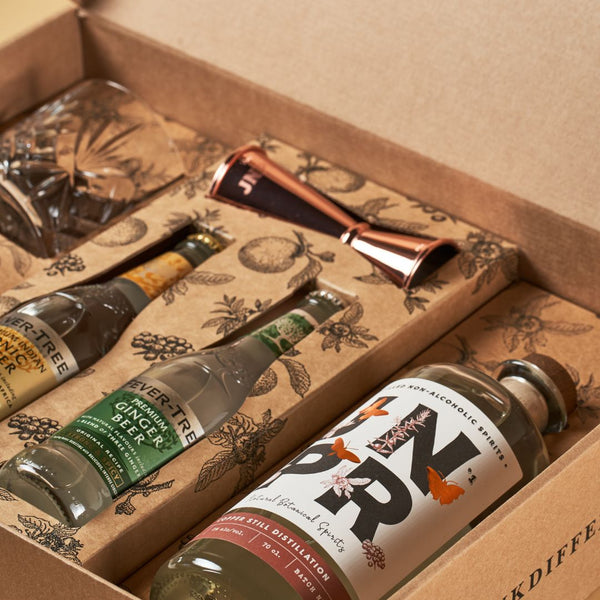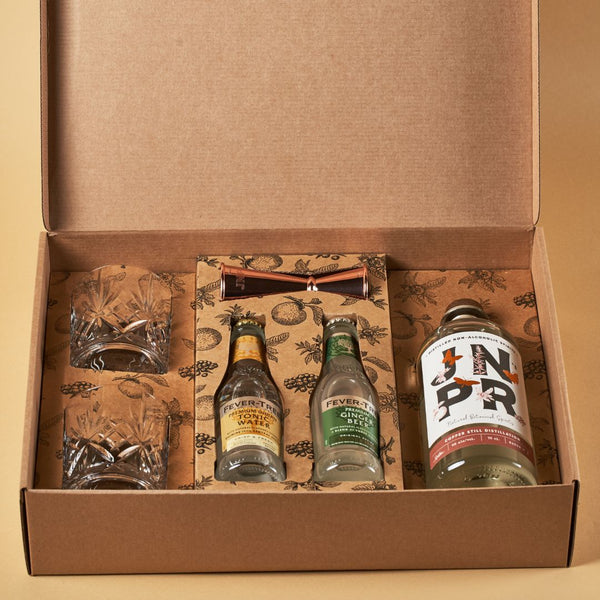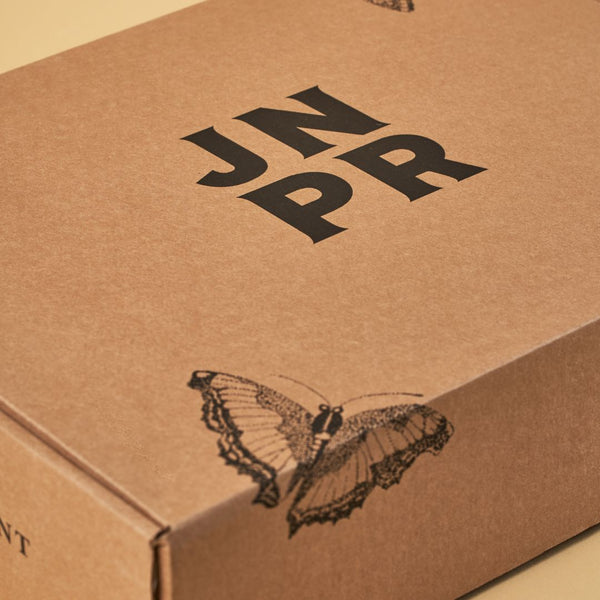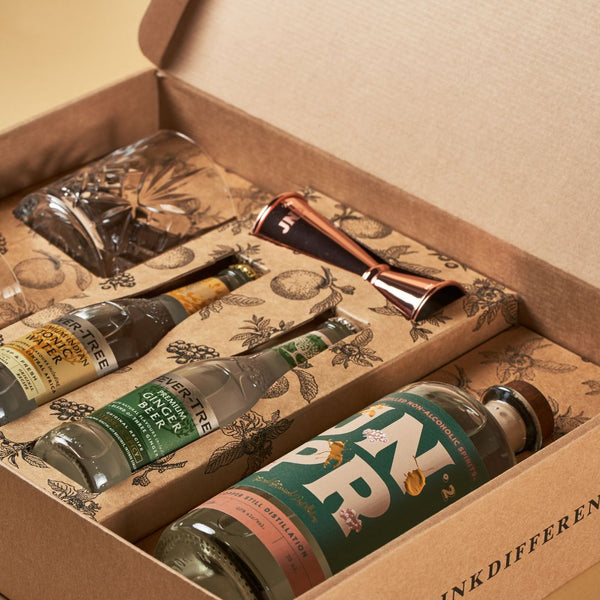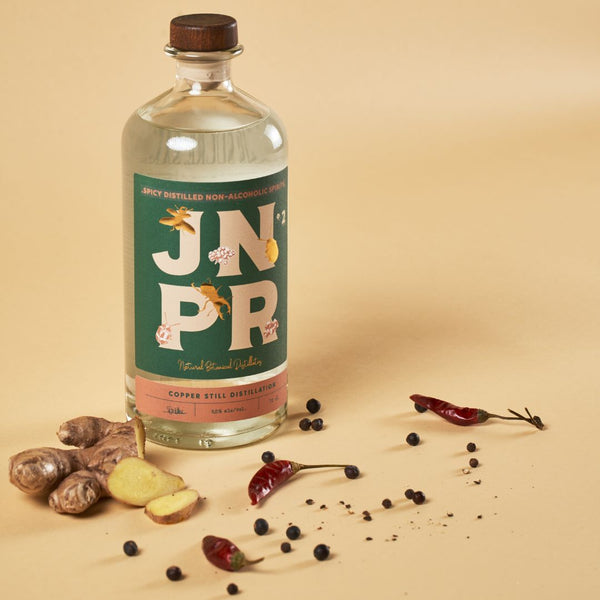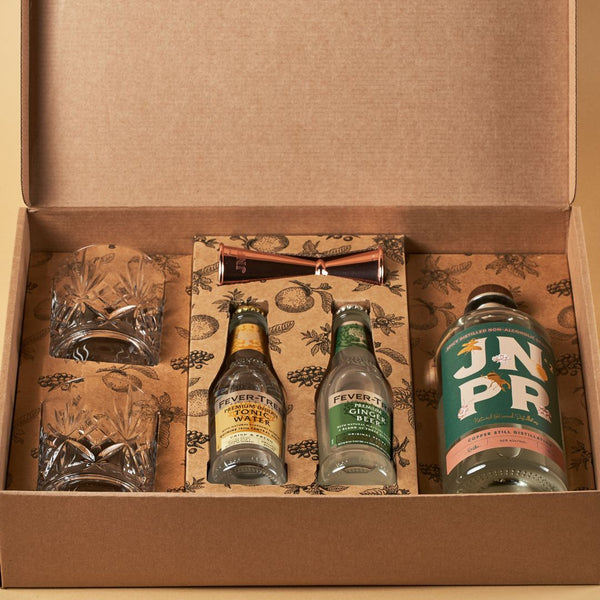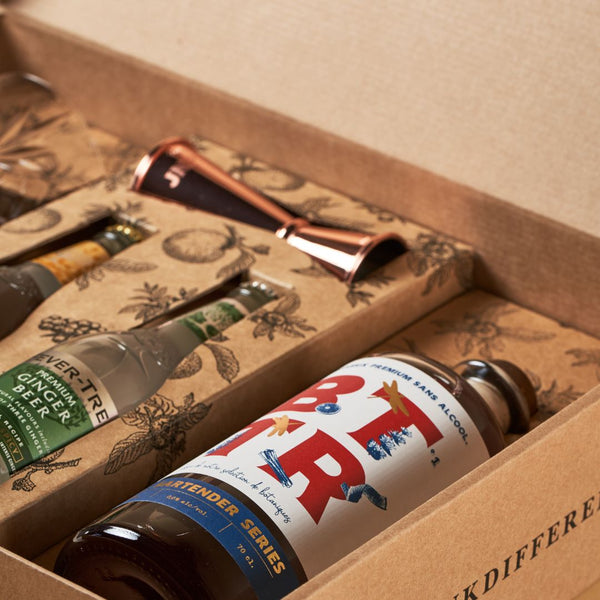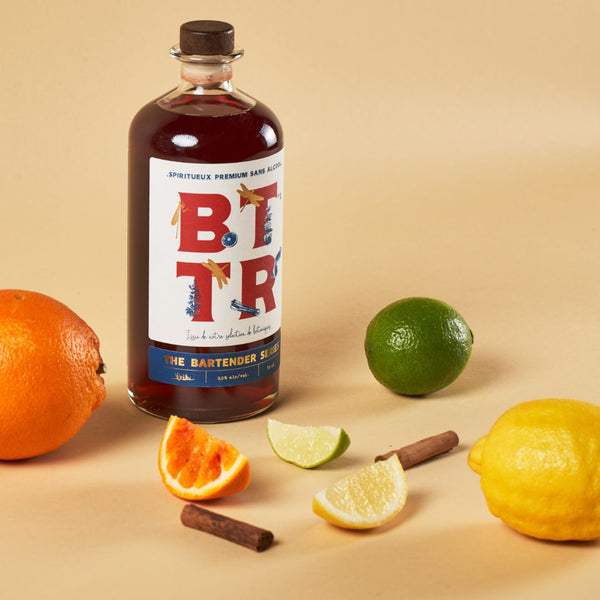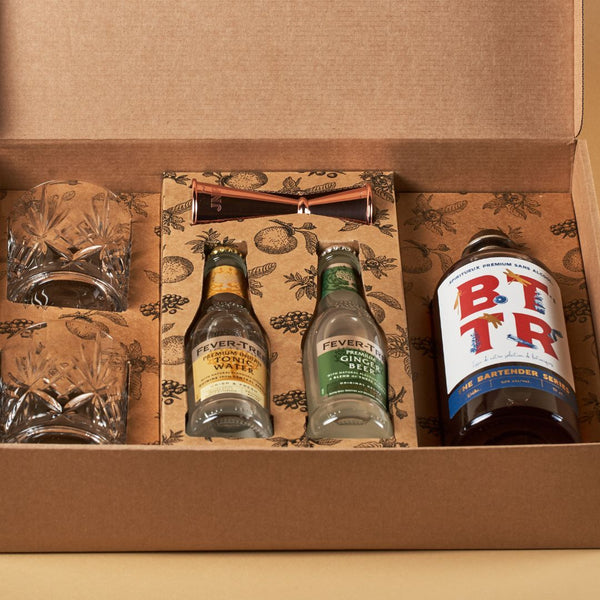 JNPR n° 1 premium gift pack (limited edition)
JNPR Premium Set #1
Sale price Price 54,90€ Usual price
Unit price
through
JNPR N°2
Je suis très satisfaite de mon colis coffret, viens de le goûter et trouve ça très bon effectivement pour ne pas prendre d'alcool je peux dire que c'est un bon substitut, c'est festif.
Bravo et merci pour cette création.
Par contre une fois terminé les deux petites bouteilles de ginger, par quoi puis-je les remplacer qui se trouvent en grandes surfaces, car les commande par internet ne sont pas trop mon fort pour commander le jnpr numéro 2 ok mais pour le reste je préfère les trouver en grande surface.
Merci pour votre réponse
Premier essai gustatif JNPR
Une expérience positive en terme de goût. Jaime les bonnes choses donc du coup un format de bouteille plus généreux serait un plus
Cathy
Genial
Une excellente alternative, coffret complet. Livraison rapide. Épatant pour les femmes enceintes. Bravo