JNPR n ° 1 (70cl)
L'authentique : frais & herbacé (70cl)
Spiritueux sans alcool & sans sucre, fabriqué en France 🇫🇷
Are you looking for a drink with a unique taste to mark certain occasions, without after effects?
Distilled non-alcoholic spirits. Made in France with sustainable packaging.
1 bottle = 15 cocktails 🍸
The secret of JNPR? A copper still, in which we distill all our botanicals. JNPR n°1 is composed of juniper berries, coriander, cardamom, and apple, a nice nod to its Norman origins.
Without forgetting our bouquet of spices and botanicals allspice, cinnamon, ginger, cubeb, quassia amarra, angelica seed which gives JNPR a unique taste.
Best served with a tonic, ginger ale, or in cocktail.
Shelf life
Up to 3 years unopened, in a dry place away from light. After opening, consume within 6 months and preferably keep cool (4-10°).
Ingredients and nutritional information
For 100 ml: Calories: 0 kj / 0kcal, Fat: 0g including 0g saturated, Carbohydrates: 0g including 0g sugars, Proteins: 0g, Salt: 0g.
Delivery
Delivery only in France and Italy for the moment. Our products are delivered in an individual and eco-responsible protective box, perfect for a gift.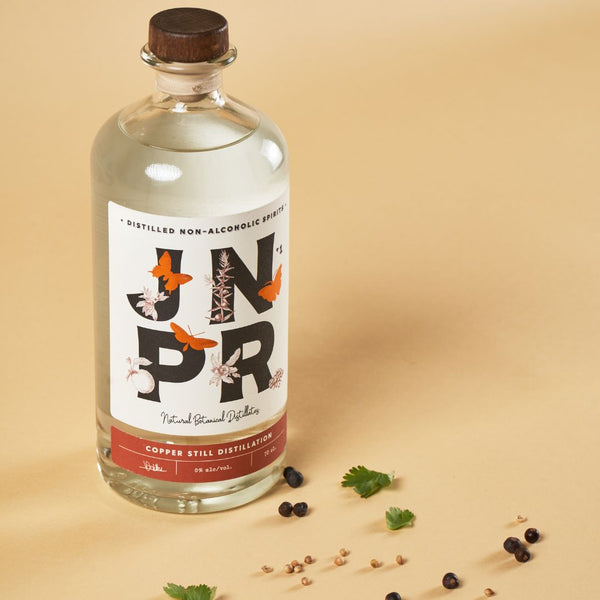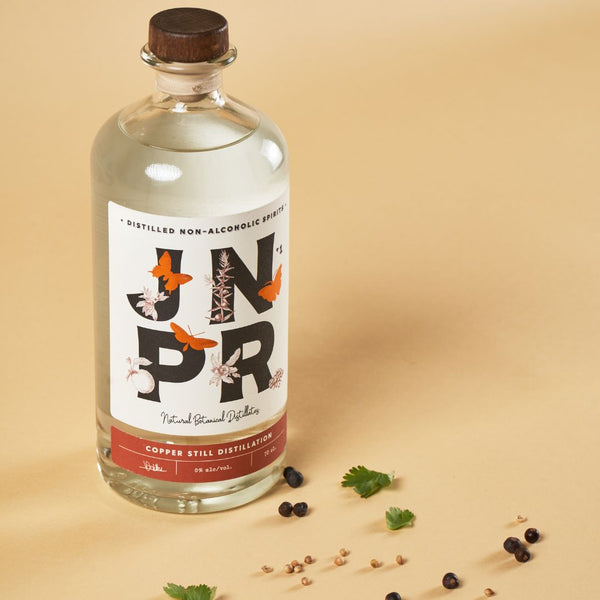 JNPR n ° 1 (70cl)
Sale price Price 29€ Usual price
Unit price
through
Sans modération
Extrêmement sympa et agréable, plusieurs possibilités de le consommer, j'adhère à 💯 ❤️
Top
Très bon. Hâte de goûter les autres.
Surprise
Étonnante découverte ; j'étais plutôt sceptique. Mais pourquoi ai-je attendu si longtemps pour y goûter ? Foncez ! A consommer sans modération 🥰
Vraiment top pour un été light
Cet été je déguste avec plaisir les différents JNPR.
Chacun a ses particularités et ses spécificités.
Des goûts très agréables, ma préférence au 2 avec de l'eau pétillante et quelques gouttes de gingembre et au 3 avec du tonic.
Je recommande vivement de tester, c'est bluffant !!
De plus, le service client a été au top pour régler les vicissitudes de Chronopost. Un grand merci et bravo pour l'écoute et la réactivité.