JNPR Premium Set #1 x Fever Tree (Limited Edition)
Discover our new JNPR premium boxes:
- 1 bottle of JNPR n1 (70clcl)
- 2 cocktail glasses
- 1 copper measuring cup
- 2 organic tonics Made in France (20cl)
- Our e-recipe booklet for fresh cocktails & amp; healthy
Aromatic notes
JNPR n°1 is composed of juniper berries, coriander, cardamom and apple, a nice nod to its Norman origins. Without forgetting our bouquet of spices and botanicals allspice, cinnamon, ginger, cubeb, quassia amarra, angelica seed which gives JNPR a unique taste.
Ingredients and nutritional information
Nutritional information for JNPR N°1 100 ml: Calories: 0 kj / 0kcal, Fat: 0g including 0g saturated, Carbohydrates: 0g including 0g sugars, Proteins: 0g, Salt: 0g.
Delivery
Fast and free shipping on orders over 65€ (we deliver only in France and Italy for the moment).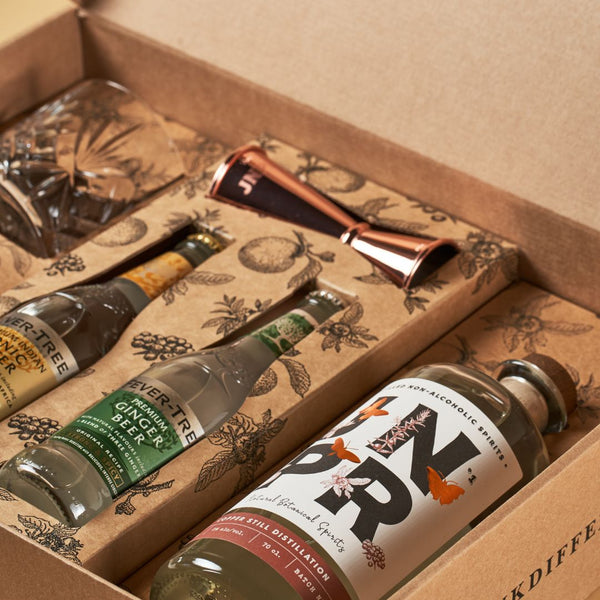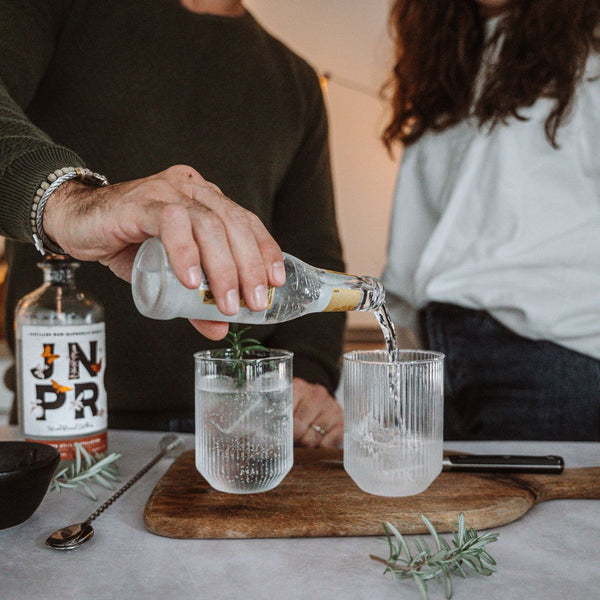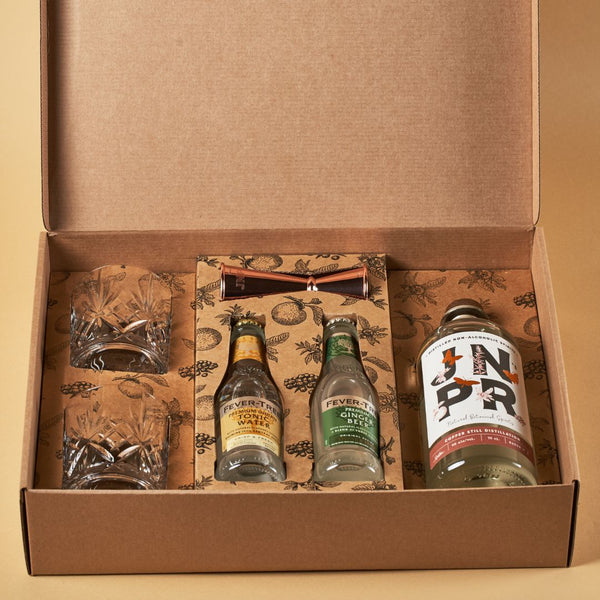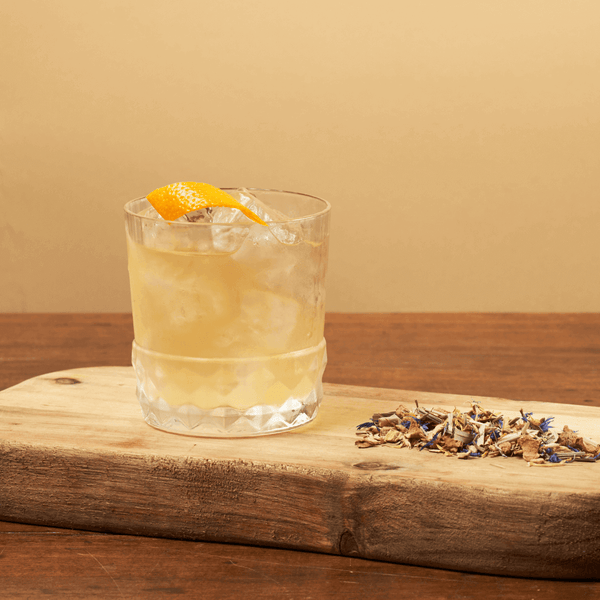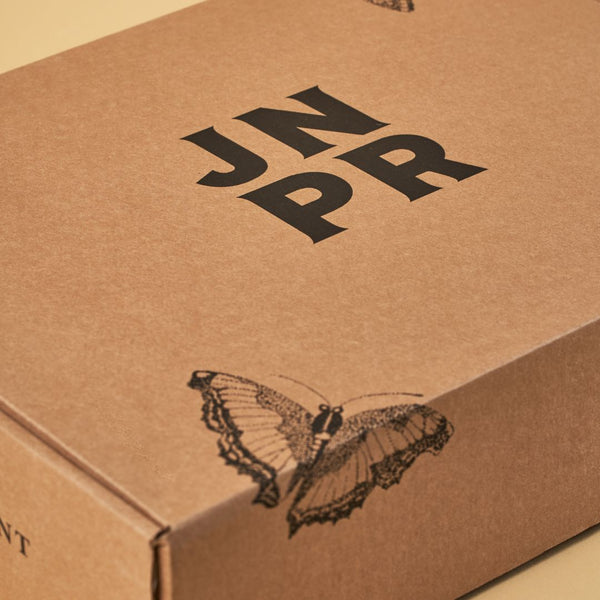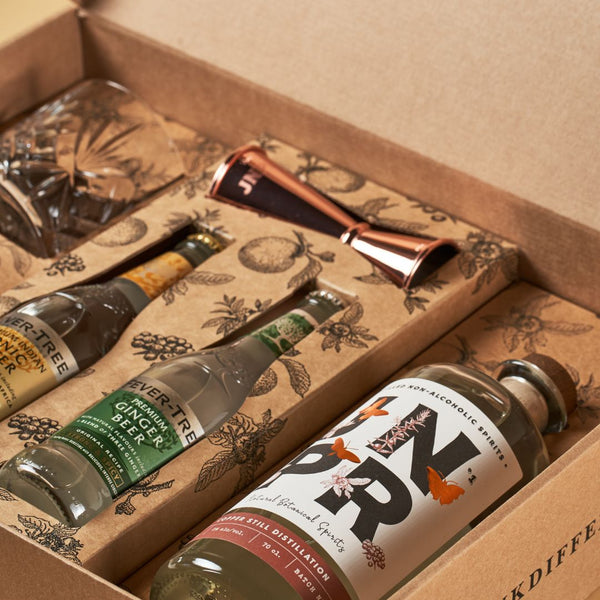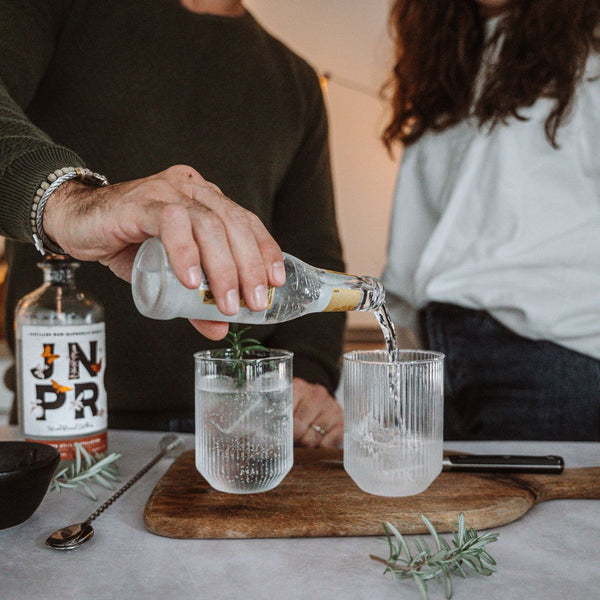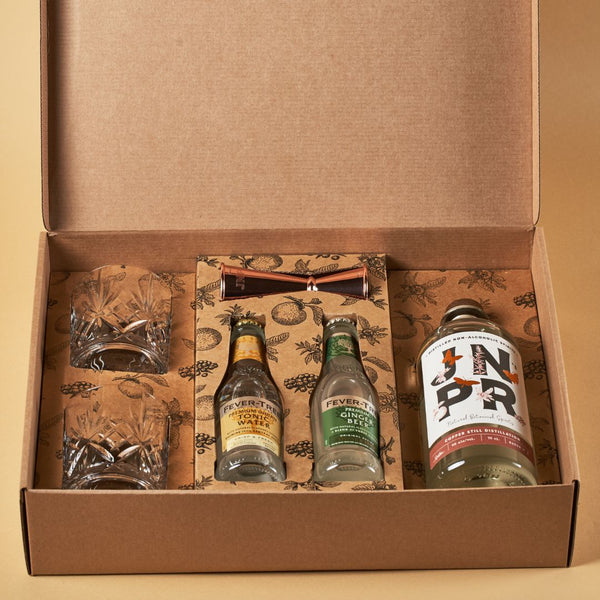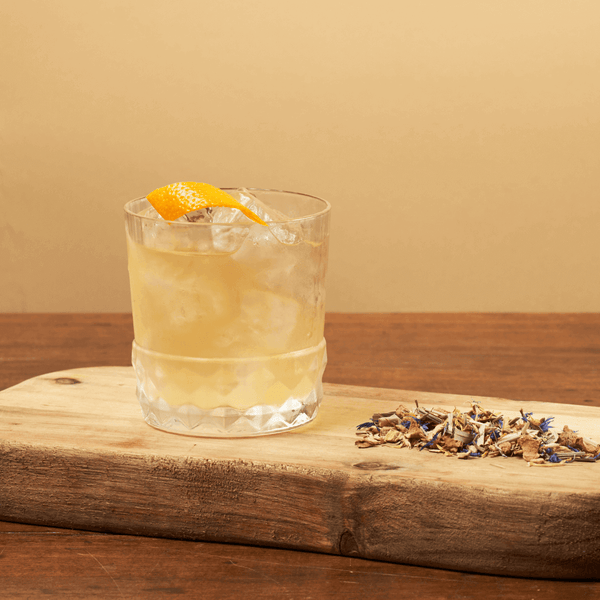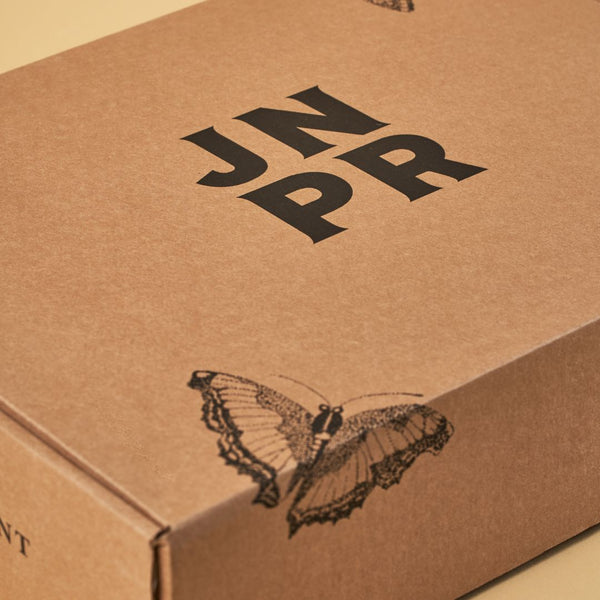 (IT) JNPR Premium Set #1 x Fever Tree (Limited Edition)
Sale price Price 54,90€ Usual price
Unit price
through