BTTR n ° 1 (70cl)
L'aromatique : amer & intense (70cl)
Spiritueux sans alcool, réalisé avec une distillerie italienne 🇮🇹
BTTR n°1 is the result of a special collaboration with an Italian distillery in Milan, which benefits from a unique know-how in the creation of "bitters" best served with sparkling water, or in cocktails, such as Spritz, Americano or Negroni .
1 bottle = 15 cocktails 🍸
0.0% alc/vol: BTTR is made with sweet orange, bitter orange, lemon, gentian, rhubarb, liquorice and cinnamon.
🏅 Gold Medal San Francisco World Spirits Competition 2022
🏅 Gold Medal Paris Cocktail Spirits, non-alcoholic spirits category 2021
🏅 Best innovation according to Paris Cocktail Spirits 2021
Shelf life
Up to 2 years unopened, in a dry place away from light. After opening, consume within 6 months and preferably keep cool (4-10°).
Ingredients and nutritional information
For 100 ml: Calories: 120 kcal, Fat: 0g including 0g saturated, Carbohydrates: 30g including 30 g sugars, Proteins: 0g, Salt: 0g.
Delivery
We deliver only in France and Italy for the moment. Our products are delivered in an individual and eco-responsible protective box, perfect for a gift.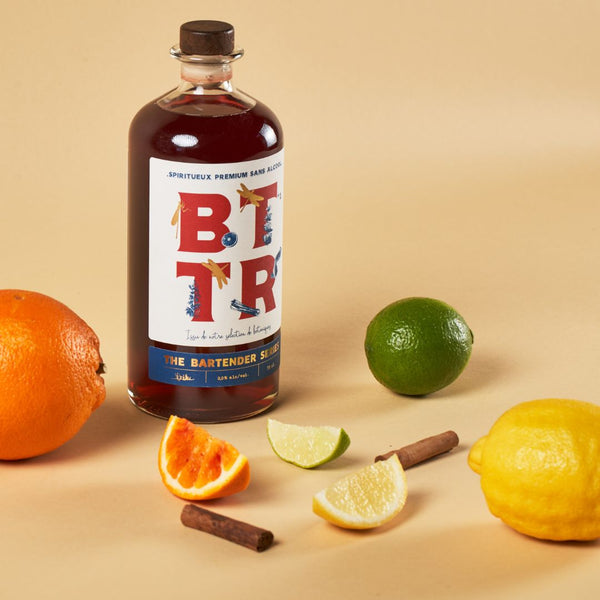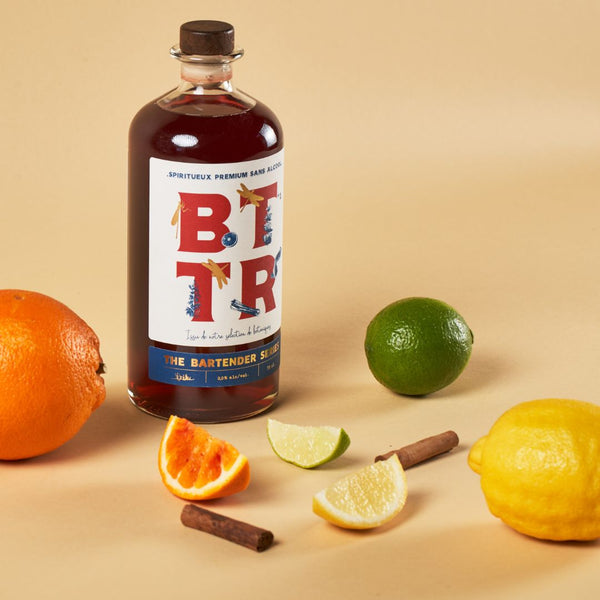 BTTR n ° 1 (70cl)
Sale price Price 29€ Usual price
Unit price
through
Excellent
Meilleur qu'un Campari et SANS AlCOOL je dis Bravo.
Vraiment très bien
J'ai partagé un verre de BTR n°1 (+ jus de pomme pétillant et rondelle d'orange) avec ma meilleure amie enceinte et fan de Spritz, et elle a beaucoup aimé. Une agréable saveur, une amertume comme on l'aime et surtout pas trop sucré. Top top, je conseille vraiment.
Dégustation JNPR
J'ai acheté tous produits afin de faire plein de cocktails différents
Résultat : EXCELLENT
Enfin une vrai alternative aux boissons dans alcool sans tomber dans le sucre et colorants! Merci et bravo!