JNPR n°1
L'authentique : frais & herbacé (70cl)
Spiritueux sans alcool & sans sucre, fabriqué en France 🇫🇷
Are you looking for a drink with a unique taste to mark certain occasions, without after effects?
Distilled non-alcoholic spirits. Made in France with sustainable packaging.
1 bottle = 15 cocktails 🍸
The secret of JNPR? A copper still, in which we distill all our botanicals. JNPR n°1 is composed of juniper berries, coriander, cardamom, and apple, a nice nod to its Norman origins.
Without forgetting our bouquet of spices and botanicals allspice, cinnamon, ginger, cubeb, quassia amarra, angelica seed which gives JNPR a unique taste.
Best served with a tonic, ginger ale, or in cocktail.
Shelf life
Up to 3 years unopened, in a dry place away from light. After opening, consume within 6 months and preferably keep cool (4-10°).
Ingredients and nutritional information
For 100 ml: Calories: 0 kj / 0kcal, Fat: 0g including 0g saturated, Carbohydrates: 0g including 0g sugars, Proteins: 0g, Salt: 0g.
Delivery
Delivery only in France and Italy for the moment. Our products are delivered in an individual and eco-responsible protective box, perfect for a gift.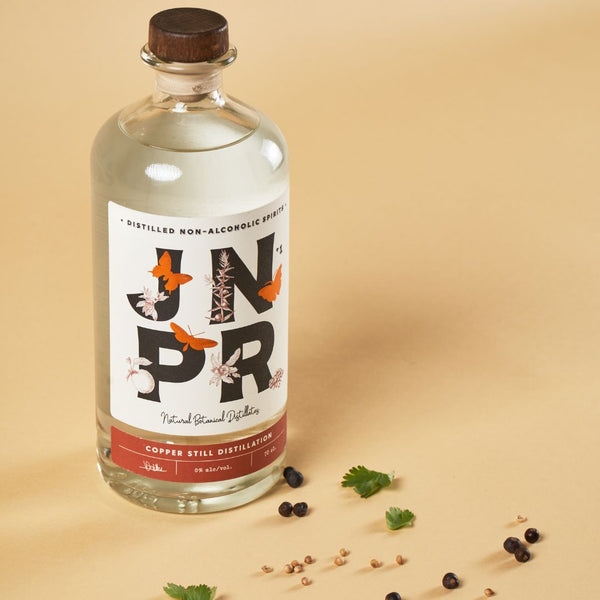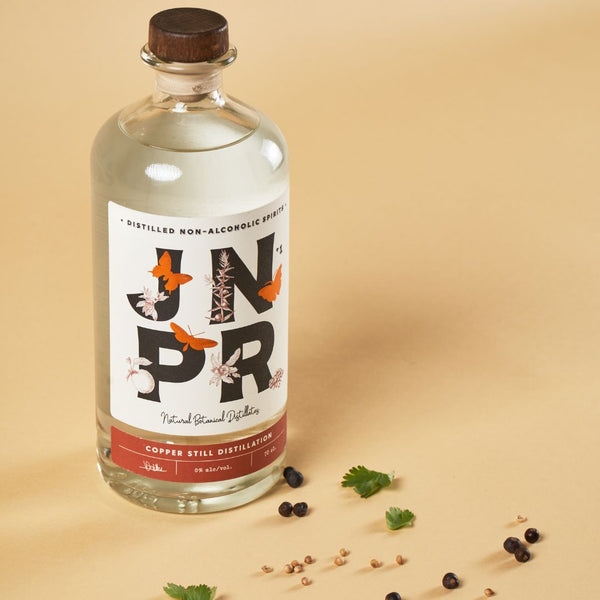 JNPR n°1
Sale price Price 29€ Usual price
Unit price
through
JN' veux encore !
C'est très frais et le goût de gin est bien présent. Très sympa !
Delizioso !
Parfait pour un apéritif festf et sans alcool, aux accents italiens, aux saveurs et aux couleurs subtiles, qui rechauffent le coeur et les papilles !
Gin très parfumé
Gin sans alcool étonnamment très parfumé. Sans sucre mais pas sans goût. Il faut aimer cette odeur assez prononcé d'herbes et tout de même particulière mais c'est exactement ce qu'on rechercher sur un gin sans alcool. Pas quelque chose de fade où l'alcool viendrait compenser. Justement quelque chose de fort en goût pour faire "oublier" que l'alcool n'est pas là.
Top
Super bon, belle bouteille et sans alcool = top !